My good friend David J. joins me for the second installment in our Israelology series to discuss the people and nation of Israel and her relationship to the Church.
Music
Promoted Resources
Additional Topic Resources
On Hebrew thought: http://www.ancient-hebrew.org/12_thought.html and http://www.wikinfo.org/index.php/Hebrew_thought.
Diagram of the relationship between the Church and Israel, most particularly the top two diagrams, where Israel and the Church overlap (note I do not share this author's eschatology which is distinctively dispensational and premillennial):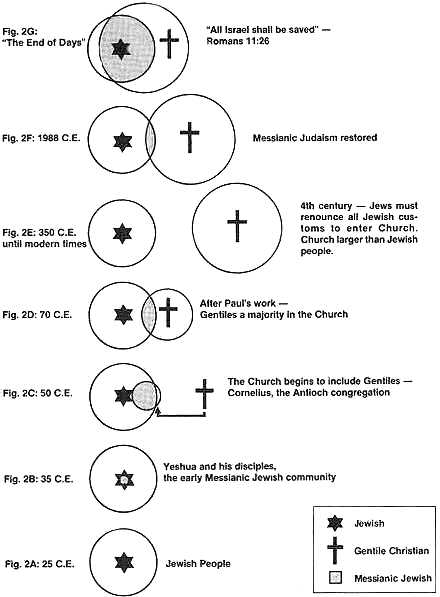 David H. Stern, Restoring the Jewishness of the Gospel, 1st ed. (Jerusalem, Israel; Gaithersburg, MD, USA: Jewish New Testament Publications; Distributed by Union of Messianic Jewish Congregations, 1988), 21.

Episode 43: Israel, My Beloved
[ 1:11:11 | 65.19 MB ]
Play Now
|
Play in Popup
|
Download
(1791)